Get the Stone and Tile Fixtures You Need from a Brand You Can Trust
on February 18, 2020
No Comments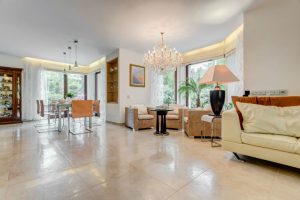 Whether you're remodeling or renovating your home or building your residence from the ground up, you'll find the materials you need at Montgomery Tile. We offer natural stone tile in Montgomeryville, PA, in a variety of colors and finishes, so you're sure to find something you love.
Products we offer include Brennero, Recer and Flaviker. Brannero includes Geology tile in several earth tones that look great in kitchens and bathrooms. Whether you prefer gray marble or shades of brown or tan, you can find what you're looking for and get recommendations for how the tile will look in your home. Recer provides Infinity tile which are larger squares that have the appearance of looking like one large tile piece. This flooring is ideal for dens and living rooms since the make the room appear larger. Or, you can choose from the Flaviker line, which includes Dakota tile. This tile looks similar to hardwood flooring and is suitable for outdoor spaces like porches, decks or the pool area. If you prefer more of a rustic look, you can check out tile from the Sant Agostino line which includes shades of brown and cream and gives any indoor or outdoor space a classic, comfortable feel. The Cisa line of tile is also an option if you have a bold sense of style and prefer tile with an eye-catching pattern that works well for accent walls.
For more information on natural stone tile in Montgomeryville, PA, visit www.montgomerytile.com.