6 Hiring Mistakes to Sidestep When You Hire Electrical Services
on January 16, 2019
No Comments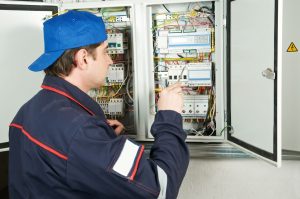 Hiring mistakes can cost you big-time. If you're looking for electrical services in Burnaby, make sure to sidestep the following pitfalls.
Skipping the basics
Hiring the services of an electrician that a friend of a friend knows can be an easy way to find a solution to your electrical problems. However, if you're hiring someone who isn't licensed or insured, then that isn't a good idea. Cover your bases by hiring only insured and licensed contractors, Real Homes says.
Not hiring locally
When you look for electrical services in Burnaby, make sure you hire locally. Local companies that have been in the business for years and a solid fixture in the community are excellent options to go for. That reduces the likelihood of you ending up with a dodgy contractor.
Knowing zero about your contractor
How much experience does the electrician have? Does the firm have any electricians who are familiar with your appliance models or electrical wiring? Check that detail before you move forward with anything else.
Not finding out the cost
How much will it cost you? Get an itemized list so you know what you're paying for, what services you can expect and what replacements parts are covered.
Forgetting to ask for the parts
If problems with your electrical wiring system are caused by faulty parts, ask for them. That way, you can check if they're really damaged or not. If the electrician can't show you the faulty part, then that's a big, red flag.
Not going into details
Ask the electrician how the work will go. An experienced pro won't have any problems guiding you over the work that's to be done, step by step. If the contractor can't fully detail what's going to happen, you may be dealing with a dodgy contractor. Spare yourself the frustration and stress. Walk away and look elsewhere for help.