5 Tips to Hire the Right Contractors to Install Your Roof
on August 9, 2018
No Comments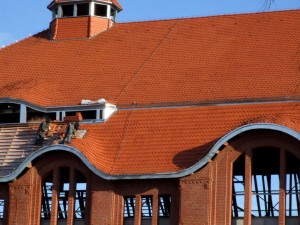 If your roof is already more than 25 years old, has leaks, and curling shingles, then that roof replacement is probably long overdue. Here's what you need to know if you're hiring contractors in Orange CA for the roof installation.
Hire locals
Check out local roofing services, especially if the companies have been in the area for years, GAF says. This is an easy way to avoid dodgy contractors who may want to take advantage of you.
Know what you want
Know what kind of roofing system you want. That's going to help you choose which firm is right for the job since you'll want to consider only roofers that have worked on the same styles or designs in the past.
Check with the BBB
Look for a seal from the Better Business Bureau. Find out what the company's rating is. Does the company have a ton of complaints lodged against it by unhappy customers? Check the BBB pages to make sure you aren't hiring a team of unprofessional roofers.
Visit the site
Before you pick a company in Orange CA for roof installation services and assistance, pay a visit to the site. See the crew in action. Are they competent? Do they take proper care of their tools? Are they well-trained to ensure they get the job done in the most efficient and safest way possible? This is a good time to assess their skills and evaluate their qualities to decide if they're a good option to go for.
Check for the basics
Never hire a roofing service without checking if they're licensed to operate in your area. Also, ask if the company's contractors are insured. Don't forget to get proof of their contractors' liability coverage. That step should protect you from being liable for future costs in case of any accidents involving the crew.
Like our Facebook page to get more updates, https://www.facebook.com/weatherlinereroofing/