What are Some Outdoor Lighting Options for Your Victorian-Style Home?
on August 16, 2019
No Comments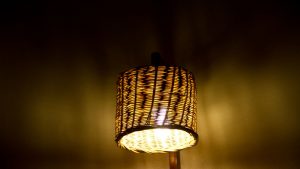 Outdoor lights add aesthetic value, security, and functionality to the curb appeal of your Florida home. Not only do they provide light so you can enjoy your outdoor space after sunset, but they may be able to help deter would-be burglars and vandals from your property, therefore adding the value of peace of mind and security to your property. Every homeowner should consider lighting options for his or her outdoor space beyond just the typical porch light.
Adding a Sense of Security
Floodlights from the corners of your roof can automatically trigger on with movement sensors. Many of these lights now have the technology to integrate with your home security system or smart hub to give you a live picture of what caused the movement. These automatic lights are a good feature to have in your portfolio of home security measurements.
Enjoy Your Outdoor Spaces Longer
Lighting is essential to have in any outdoor living space if you want to enjoy your property after sunset. Step lights, pathway lights, and string lights add ambience to your outdoor spaces, while also lighting up steps and other potential hazards for you in the dark. You can also add decorative elements, like an outdoor street lamp, to both illuminate your outdoor space and add complementary style. These are great for outdoor get-togethers and parties and add décor, too.
Choose Styles to Complement Your House
If you have a modern home, you probably want outdoor lights with clean corners and lines to match the style of your house. A craftsman or Victorian-style home can work with either modern lighting styles or period pieces, such as an outdoor street lamp with decorative glass and scroll detailings. If you have steps or a steep walkway, you want to add pathway lights. Solar lighting is a good option for this, as they use none of your household energy and can easily be moved around your yard.
Like our Facebook page.