Top Signs for Garage Door Repairs in Lebanon Ohio
on April 14, 2020
No Comments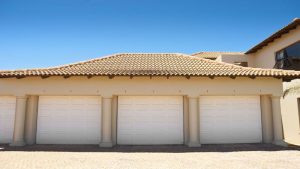 Even the most dependable garage doors sometimes run into issues. Over time, garage doors can suffer from wear and tear that may affect how they run and operate. For example, your garage door many make new noises it didn't before, or it may not be as responsive. In any case, it's best to call for repairs as soon as possible to help quickly resolve the issue and get your garage door back to full functionality.
While garage door issues are common, they shouldn't be ignored. For all of your garage door repair and installation needs, Advanced Door Systems can help.
The Door Doesn't Open or Close
Of course, if your garage door isn't opening or closing correctly, or at all, you'll notice. Operational issues can be caused by a multitude of things. However, in any case, you should contact the professionals for garage door repairs in Lebanon Ohio as soon as possible, since a garage door that is stuck in one position can compromise both its effectiveness and the security of your home.
Slow or Unresponsive
Unresponsiveness is usually caused by an issue with your door opener. Whether it is slow or completely unresponsive, it is most definitely inconvenient. You should seek garage door repairs in Lebanon Ohio as soon as possible to assess and correct the issue.
Exterior Damages
Has your garage door sustained exterior damages, such as major dents or scrapes? Accidents happen, and when this occurs, you should seek out professional garage door repairs to help repair your garage's exterior for both functional and aesthetic purposes.
Strange and Unusual Sounds
Older garage doors tend to make more noise than newer units. If the creaking and straining increases and become excessive, you should look to have your garage door assessed for issues.