The Value of Hiring a Quality AC Repair Service
on February 12, 2018
No Comments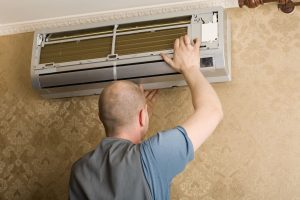 You spend a lot of time in your home and office, and want your indoor spaces to be comfortable and healthy. The quality of your air conditioning system impacts your comfort level, your breathing, and can have a bearing on your health and productivity. Hiring a quality AC repair service in New Jersey ensures that you and your family breathe clean air and maintain a comfortable room temperature.
How do you find the best quality air conditioning repair service in New Jersey? First, go with reputation. Find a company that has been around a while, and that also has a long list of local clients you can contact for references. Second, choose a company with a reliable team of certified professionals who have worked in the business long enough to understand the intricacies of your system.
A quality repair service will assess the situation and explain to you what you need to do in order to get your AC working again. You should not have to spend any more money than you need to. A good repair company will help you manage your budget, advising you as to whether part repair or replacement is a better option.
You can also rely on a quality service provider to offer ongoing maintenance and repairs to keep your energy bills down. If you are moving into a new home, it is advisable that you build a relationship with a good AC system installer now. The system that is already in place in your new home could have problems you are currently unaware of, and you might save money by proactively identifying those problems and fixing them now.
Your AC is something you often take for granted until it breaks. Hire a quality AC repair service in New Jersey and make sure your summer is easy breezy.