How to Prepare Your Bathroom for a Professional Remodeling Service
on November 5, 2019
No Comments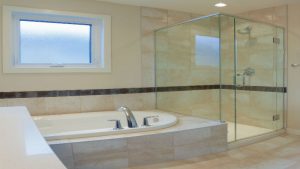 Getting your bathroom remodeled can be a pretty exciting project to take part in when it comes to personalizing your home in Corona. If you're planning on getting it remodeled by professionals, there are a few things you can consider doing to ensure that the process runs as smooth as possible. Below are three important things you can do to prepare the area for bathroom remodeling in Corona before the professionals get there and start working.
Make Sure the Traffic Situation Is Taken Care of
Think about it; professionals are going to be in your home for a few hours, if not a few days. Parking is going to be an important aspect of this project. When picking a place for them to park, make sure that it is close enough for them to get to since they might be coming back and forth to get tools and supplies.
You should also keep in mind that if you're keen on having people remove their shoes in your home, this might not be the best time to do so. Contractors need their boots because they are often dealing with heavy, bulky equipment that requires protection on certain areas of the body. If you need your floors to be protected, consider laying down cardboard in their path or making sure that they have something to cover their shoes with.
Get the Little Things out of the Way
Make sure the little things are taken out of the bathroom so that the professionals can immediately get to work. In the shower, get rid of the soaps and other hygienic products that may be in the way. Remove things sitting on the toilet, sink, and get rid of the decorative items on the floor and wall. If you can, remove anything that is mounted or screwed into the walls as well, like a towel rack or toilet roll holder. To discover more about remodeling, follow our Instagram page.
Go the Extra Mile If You Can
If you can, you can take it a step further and go the extra mile to ensure all of the small and tedious tasks are already taken care of. This involves removing any tile on the floor and wall, turning the water off, and taking out the shower doors so the contractors can have an easier time getting things done.
Interested in bathroom remodeling in Corona? If so, consider talking with professionals at LA Carpet and visiting the website at https://lacarpet.com for more information.