Hiring Professionals To Install Hardwood Flooring In Chandler
on January 25, 2019
No Comments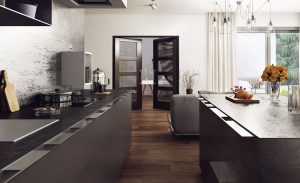 There are many do-it-yourself homeowners in the Chandler area who are very good at small and large projects around their homes. While it may be tempting to take on the job of installing hardwood flooring, there are some important reasons why hiring professionals to do the job may be a better option.
Expertise and Confidence with the Job
If you are a homeowner with experience in hardwood installation, you may be very comfortable in taking on the job. However, if you have not installed hardwood flooring before, it is a very exacting process. As each board locks into the next, if there are mistakes made during the process there is no easy fix.
The size and shape of the room also have a part in deciding if this is the right project to do on your own. A smaller square or rectangular room with a good quality floor in place is a great first project. A large room with lots of unusual shapes, fixtures, corners, and problems with the current floor or subfloor is probably a job better left to the professionals.
Time and Patience
Installing hardwood flooring takes time, exacting skills and patience in measuring, cutting, fitting and securing the flooring in place. With engineered types of flooring, it is also important to lay out the boards in advance to create a natural look and not have identical boards side by side or all joins lining up in a row across the floor.
The time involved in installing these floors as a first-time project is substantial. The larger space, the longer it will take, but with experience expect to get faster and more confident in what you are doing.
For a professional look to a Chandler home, the best bet is always to hire professional installers. The team at Home Solutionz can help you to find an experienced, expert installation company to create a perfect look for your home renovation project.