Here's Why You Should Get New Quartz Countertops in Plainfield
on December 1, 2021
No Comments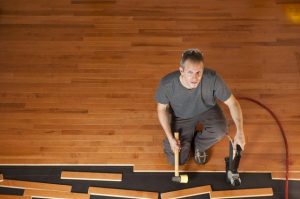 Remodeling your kitchen can be very exciting, but it can also be a little stressful trying to figure out all the little details. Different materials come in different finishes, colors, and price points. It can be difficult to narrow down your priorities, but when it comes to countertops, here's why you need to consider quartz countertops in Plainfield.
Aesthetic
Quartz is a gorgeous stone that looks great with just about any aesthetic. You can find different colors to match different elements of your house. You can even buy quartz that's made to look like other stones. Plus, even though quartz is a natural stone, quartz countertops are manufactured to look uniform.
Durability
Quartz is a high-quality material that is resistant to many types of damage. Even if you do need to make some small repairs, the uniform appearance is key. Repairs blend in with the rest of the counter, so they're pretty simple and quick to complete.
Easy to Maintain
Unlike granite, quartz countertops don't need to be sealed or wiped down with special cleaners to preserve their appearance. They also aren't porous and won't absorb harmful bacteria. This makes it the perfect choice if you want something that will last for years without meticulous upkeep.
If you're tired of looking at samples and trying to curate the perfect color palette, why not take a break and check out your countertop options? To look at quartz countertops in Plainfield, head to check out the quartz inventory at Best Buy Interior Finishes and schedule your consultation today.