Five Reasons You Need Commercial HVAC Servicing in Charlotte, NC
on September 28, 2016
No Comments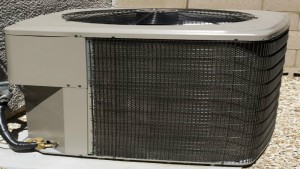 No one wants to frequent premises where the HVAC isn't working properly. If you own a business where customers are likely to spend a significant period of time with you, appropriate climate control is essential for good quality service.  In many cases, the best way to achieve efficient, high performing temperature control all year round is to get your HVAC serviced regularly.  Here we give you five good reasons why keeping your HVAC in top condition is best for your business and your wallet.
Minimize the Risk of HVAC Failure
Here at JLK Mechanical we're often called to do an HVAC repair on a system which hasn't been cared for.  Almost inevitably, as an experienced HVAC contractor, we find that neglected systems are more likely to go wrong and often need larger repairs when they do break down.
Reduce Frustration and Waiting Time
When you sign up for one of our servicing plans, you can book your appointments in advance.  This means you'll never have to wait for an appointment to become free before we visit.  Early scheduling means you're always at the head of the queue!
Early Detection of Any Problems
When we service your system, we check for wear and tear or reduced performance.  This enables us to replace or repair any worn components before they become critically damaged, reducing stress on your system and maximizing the chances of trouble-free performance.
Cut Your Fuel Bills
Frequently, unmaintained systems can be working sub-optimally, requiring more energy than it should to work effectively.  Our servicing ensures your system is working as well as it can, keeping your utility bills low.
Improve Your Customer Service
Premises that have effective climate control are pleasant places in which to spend time.  If you want your customers to linger, then ensuring your HVAC is working well has got to be a priority.
If you need your commercial HVAC servicing and you're located in or around Charlotte, we're here to help.  To discuss your requirements in more detail, please call us at (704) 787-9708.
Like JLK Mechanical on Facebook for frequent news & updates!