Complete Your Walk Out Basements in Milwaukee, WI with Professional Paver Patio
on August 21, 2019
No Comments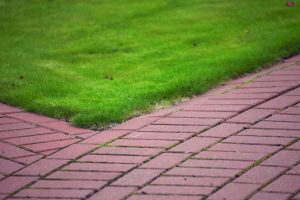 The basement area in many homes is often underutilized because of a feeling that it is too dark or too cold to spend a lot of time in the space. One way to alleviate this problem is by having a walk out basement area installed. Basements that do not have this feature can have it added by a professional team like the one at Bluemel's Garden & Landscape Center. They can come in and create a walkout area that is beautiful and functional. The best part is that the walk out area can lead directly to the beautiful outdoor backyard space that awaits.
Outdoor spaces are great for any home because they give families a spot to gather and enjoy the good times that can be had in a backyard. One of the best spaces that a home can have is a paver patio just off the walk out basement area. This type of patio is a complicated project to take on, so it is best for anyone with one of the many walk out basements to call in a professional team to do the work. The good folks at Bluemel's Garden & Landscape Center are a great example of what an expert team can accomplish.
One of the keys to installing a paver patio in Milwaukee, WI is getting the base of the patio done right. This typically involves digging down at least six inches below the surface to make sure everything gets packed down and leveled correctly. Patios are going to get a serious amount of traffic, so making sure the base layer is done correctly is the key. The professional teams from Bluemel's Garden & Landscape Center take great care with this step to ensure the job gets done right the first time.
Once the base layer is taken care of, the teams will involve the customer in the rest of the process. There are many different styles and designs to choose from when putting in a paver patio. Different colors of bricks can be chosen as well as different patterns for how the bricks are arranged. The professional teams will have ideas on what looks best, but are also open for ideas from the customer.