Benefits of new windows
on May 30, 2019
No Comments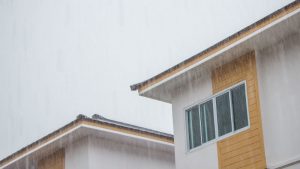 When thinking about how to improve their homes, people often think about remodeling kitchens and baths, and they may even consider replacing their roof. But most people don't think about replacing their windows. Getting new windows can be a very lucrative home improvement for a few reasons.
Improve your home's look
Boosting your home's curb appeal can improve its value, and one improvement that's sure to give your home a better look is new windows. Replacing your old dingy windows with new ones will make your house look newer and brighter, and it can make it more appealing to potential buyers.
Improve security
One thing people don't consider about new windows is that they can make your home safer. If you have broken glass panes, missing screens or windows that you prop open because they are hard to open and close, those can all present security concerns. Broken or malfunctioning windows make it easier for thieves to break into your home and put your family at risk.
Improved energy efficiency
One of the biggest and most well-known benefits of getting new windows is the increased energy efficiency you will get. Having window contractors in San Diego CA area can replace your old windows with new ones that have double or even triple panes can cut your energy costs by 10-15 percent. Depending on the size of your house and your energy use, that could save you hundreds of dollars a year, and it may even eventually pay for the cost of your windows.
If you are considering having your windows replaced, you need to get estimates from window contractors San Diego CA. GBC Remodeling is an expert window contractor, but we also offer other remodeling services as well. You can learn more about our services and book work online at our website, www.gbcremodel.com.