Why Consider A Fly Screen Door
on September 4, 2017
No Comments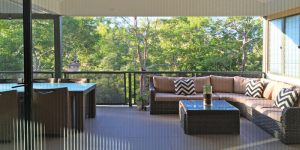 Have you ever opened up the doors on a beautiful morning, only to find the house infested with flies at the end of the day? Most homeowners shy away from opening doors, even on cool days, because of the insects. A fly screen door can prevent insects from getting inside, allowing you to keep the doors open all day.
You'll get a breeze coming through, which promotes airflow but can also let in the natural sunlight, too. Kids and pets will be safe, as well, because they can't get outside and run into the street, but they can still see the outdoors and enjoy the day.
When considering a fly screen door, the goal is to choose the right manufacturer or installation expert. You'll never have to worry about flies getting on the food or multiplying everywhere because the screens will keep them out. Plus, if you choose the right company, they will have a variety of stylish and functional options that will allow you to see the outdoors. Choose someone who offers customisation options and can help with a variety of doors, such as single and double-hinged, sliding doors, and even windows.
At SP Screens, they measure everything twice and install it for you as soon as possible. They can even advise you on which products will be most suitable or within your budget. If you already have screens on the doors, but they're ripped or ragged, they can also re-mesh the screens for you with your choice of finish. No matter what you need, they are likely to have it available so that you can open the home to freshness and sunlight without the aggravation of bugs. A fly screen door ensures that you don't have to deal with the aggravation of rubbish, leaves, bugs, and more.