Why are Proper AC Installation Techniques so Important
on June 5, 2017
No Comments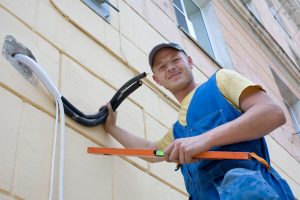 If you are looking at AC installation in the Chandler, Arizona area, you have probably been focused on the cost of a new unit, whether the installation will require additional items like ductwork, and the time frame for installation. While all of these considerations are important, you might be overlooking the most important part of getting a new air conditioning unit installed: the installation, itself. In fact, you might even think that air conditioning installation techniques are not really that important, as long as the system is installed. However, how an air conditioner is installed can have a significant impact on its performance and longevity for a number of reasons:
Improper installation can reduce efficiency by up to 30%.
Improper installation can shorten the life of your HVAC system.
Improper installation can be dangerous; it can introduce fire risks or the risk of mold in your home.
Improper installation can lead to property damage and devalue your home.
Unfortunately, knowing why proper AC installation techniques are so important is not the same as being able to inspect an air conditioning system and determine if the HVAC technician has installed it properly. That is why it is so important to go with a reputable HVAC company when you are having an air condition unit installed. Worlock has developed a great reputation in Phoenix and the surrounding area because of our conscientious certified HVAC technicians. We know that proper installation begins before the installation actually starts, with a thorough site inspection and a client consultation to ensure that you are getting a system that is large enough to cool your home or business, but not overly large. (What many people do not realize is that a larger air conditioner does not translate to a cooler area; it actually introduces humidity issues that can reduce efficiency). With every installation, we will take the time to ensure that everything is done properly, and we do not leave the job until we are satisfied that the unit is installed and working properly.