Are You Looking for Reliable Metal Roofing Contractors in Ocala?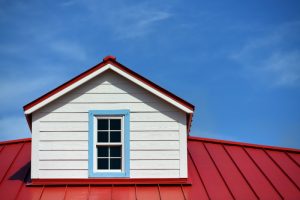 When you have roofing issues, getting roof work done is a big deal and not something that should be taken lightly. Neither should your search for a reliable metal roofing contractor in Ocala and the surrounding areas. You want someone you can trust to do a good job and take care of your home and your family. Here at 1st Coast Metal Roofing Supply, we specialize in metal roofing installations, maintenance, and repairs. We have seen many of our customers come to us after trusting someone less than upstanding with their roof. So, we wanted to pass along some tips to help you find the right contractor when the need arises.
Tips for Finding the Right Roofing Contractor for Your Home
Experience- You want someone who has experience with metal roofing maintenance and installation
Reputation- Make sure they're known and respected in the community and if they have a good reputation
Reliability- what do people say about them and the work they do and the final results in the end?
Attitude- when you talk to them, is their staff polite, professional and helpful? Do they go the extra mile?
Longevity- How long have they been in the area for a while and what is their track record like?
Trusting the Experts Saves Time and Money Now and Down the Road
It is important to find the right contractor for your roofing project. Never cut corners and skimp on quality for the sake of saving some money. Cheap work doesn't last and you will end up paying even more in the long run with more maintenance work being needed or a full roof replacement being needed way sooner than you should. The team at 1st Coast Metal Roofing Supply knows that our reputation precedes us, and we are proud to be a leader when it comes to metal roofing contractors in Ocala. So, call today for your free consultation with our roofing experts!
About Author
Ryan jenkins